Cost-Effective & High Quality
As a company, M's Machine dedicates its resources on the production floor and in the office to maintaining high quality that continues to be cost effective. Our extensive experience, empowered employees and quality supplier relationships make it easy to identify issues at any point in the machining process.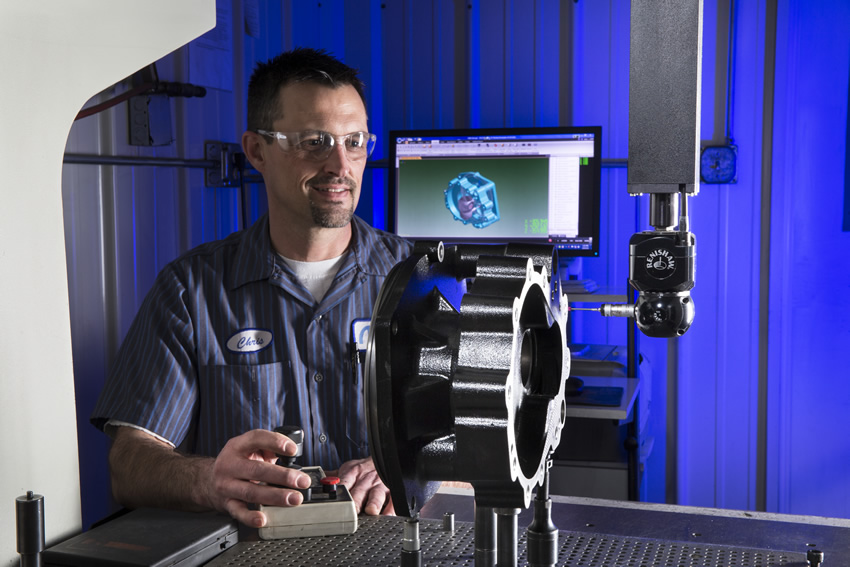 Before we even begin machining parts, M's works to address supply chain and quality issues. This saves our customers time while improving quality and maximizing efficiency.
View our Quality Policy here.
Employee Pride
Quality is an instinct for our employees. Every day, they perform quality assurance techniques at their stations that facilitate the process of machining parts to exacting specifications. A team approach eases troubleshooting and encourages suggestions for performance improvements.
We promote and train Quality Auditors from within, which educates experienced staff in other parts of the business. Since 2000, an internal scrap-tracking program and a more recent 5S initiative have given us an edge in operational efficiency. In addition, we turn to industry experts for training and other guidance that helps M's remain competitive.
With quality as part of everything we do — and with our ISO 9001:2015 certification and 5S initiative — we welcome quality audits, which keep our teams sharply focused on excellence.
Please contact us for details about procuring superior quality parts for manufacturing superior equipment.